Case Study: Independent luxury brand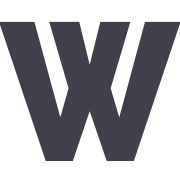 hen this contemporary designer debuted at London Fashion Week, their collection was met with near universal acclaim, but the business recognised that in order to maintain their noteworthy status in a fast-paced market, additional capital was a pre-requisite. The brand – which has a reputation for boldly feminine aesthetics and striking silhouettes – experiments heavily with new techniques and materials to achieve ambitious new shapes. The iterative design approach, coupled with a fastidious attention to detail resulted in an abundance of innovative problem solving that the business was able to claim for.
As a first-time claimant via the R&D programme, Invennt consultants conducted a root-and-branch review of the previous two year's seasonal collections, and they quickly uncovered qualifying activity taking place throughout the product life cycle, from manipulation of garment construction, to fabric innovation and eleventh-hour design tweaks moments before their unveiling at the fashion show and even changes to scale finished designs for production purposes.
The brand's design process starts with sketches that are refined over many hours before being brought to life as 3D prototypes using computer aided design software. During this process, designers painstakingly model how various fabrics behave under different conditions before moving to physical testing of the design. The salary costs of the garment technologists and designers responsible for these elements of the process contributed a modest but nonetheless valuable component of the claim.
Moving onto the crucially important testing phase, the brand has a host of designers working full tilt to ensure designs are catwalk ready. This includes experimentation with different weights of fabric and methods of stitching as well as incremental refinements to the original design to work in a realworld context. The time spent on these processes by the design, as well as the attendant cost for materials, added significantly to the claim.
Finally, the team begins to scale designs and processes to work in a production environment, adding additional qualifying expenditure from post-show design changes. Furthermore, as the brand has a commitment to sustainability, the team frequently needs to substitute existing materials for environmentally friendly alternatives, increasing eligible expenditure further still.
The entire process took just 6 weeks and less than a few days of the client's own time yet yielded an additional £162k to be invested in future innovation. The claim amounted to 5.2% of the company's turnover and the process produced a number of ancillary benefits. Not least for the marketing team who were previously unaware of just how involved the design process can be and adjusted campaign messaging accordingly. The process also added considerably to the company's esprit de corps as members of the team who thought their contribution was minor began to appreciate the vital role they play.
Written by Andy Hastie
Published: 13/05/2021
If this blog sounds familiar to your business, download the executive briefing or book an exploratory review.
---
Share on social media